---
---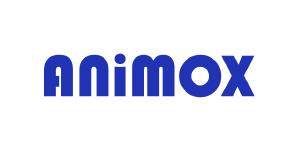 ANiMOX develops processes for the recovery of valuable natural materials from by-products and uses this technology for the production of biobased new materials for chemistry and biotechnology. The processes, products and services offered by ANiMOX contribute to an efficient utilization of resources and improve economic and ecological balance in nature. The laboratories and the technical center of ANiMOX are located in the science, business and media site of Berlin-Adlershof.
Raw materials – Whether animal, vegetable origin or from insect larvae – through years of experience in analysis, assessment and treatment of biobased industrial residues, we can make the full value potential of by-products available. ANiMOX focuses on the processing of protein-containing animal and plant based raw materials from the food and animal industry, agriculture and from insect production for their possible uses in food, feed and technical areas.

Process development – ANiMOX develops new processes for the use of organic raw materials and residues with the aim of recycling them and avoiding waste and waste costs. Different thermal, enzymatic and physical extraction and hydrolysis steps can be used, to carry out the necessary experiments. The aim of the process development is always to maximize the value added from the given raw materials and to make the process suitable for industrial production.

Products – With sample production up to the kilogram scale, including certificates of analysis, we can give the product of tomorrow in your hands today. With the processes developed by ANiMOX, high-quality, versatile products can be produced. The focus is on protein hydrolysates, fats and oils that can be obtained from animal and vegetable by-products. Depending on the raw material, they can be used in numerous food, feed or technical applications.

Research areas – cooperation with universities and research institutes to work at the current state of science. ANiMOX works on research projects in the areas of technical use for bio-based materials for polymers, adhesives, additives and fermentation raw materials. Furthermore, ANiMOX has been working for years in the field of raw materials for PHA-fermentation, -extraction and -purification.