---
---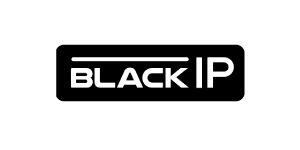 Dealing with intellectual property (IP) is the main focus of BlackIP's activities. With BlackIP GmbH, we consult and support companies in all questions of IP protection. With the patent law firm BlackIP Legal we advise on legal issues, file applications for IP rights and enforce them.
We build bridges between different worlds, the language of developers, scientists, engineers and the language of intellectual property. Our goal is to support our clients in their efforts to obtain protection for their intellectual property. We facilitate the complex communication process between the client's management and development and their attorneys or with BlackIP Legal's experienced patent attorneys. With BlackIP Finance, we evaluate your patent portfolio from a business perspective.
We support our clients in organizing or reorganizing their internal patent system, train employees, monitor technology fields as well as competitors for IP activities, conduct patent searches and analyses.
We offer small and medium-sized companies the service of an external patent department or an external patent office. We reduce temporary work peaks in the customer's own patent department. The support begins before the first idea, leads over the company of the patent right procedure, up to the commercial utilization of the rights.
Contact
BlackIP GmbH
Gartenstraße 20
76870 Kandel
Germany
Tel.: +49 (0)7275 91887-00
Email: office@black-ip.de
BlackIP Legal
Dr. Fritz Wetzel
Patent Attorney
Arnoldstraße 8
85402 Kranzberg
Germany