---
---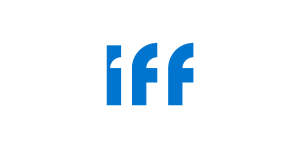 Overall, momentum is building for the selection of sustainable material choices manufactured by more benign processes – but without compromising established product performance. This is driving the continued need for material innovation which is aligned with the circular economy principles avoiding undesired end-of-life impacts.
Current IFF product lines are to a large extent already based on renewably-sourced carbon.
In our goal to further advance the transition towards a renewable carbon future, IFF is advancing the commercialization of a novel biomaterial platform technology utilizing EU sugar beets as feedstock – which provide a portfolio of performance-advantaged material replacement opportunities across a broad range of applications in large consumer-centric markets (e.g. packaging, composites, nonwovens, in home and personal care, to name a few).
Policy-wise, it is a critical time to raise awareness on the benefits of bio-based materials and building blocks, and how such innovation at scale is directly aligned with EU Bioeconomy goals: it benefits rural agriculture by providing novel opportunities for sustainable growth – as an integrated solution for more sustainable food, feed, fuel and materials.